Storytelling for Fundraising/Marketing Success
July 18, 2014 @ 1:00 PM

–

4:00 PM

$55 - $180
Event Navigation
Everyone loves a powerful and inspiring story! That includes your current and prospective individual donors, institutional funders, and other stakeholders. Of course, each nonprofit has many stories to share. But how can you select the best stories to connect with your donors in your printed and online materials? In this interactive session, you will:
Identify essential components of great stories
Find out how to gather them
Shape them for maximum use in your materials
Learn many effective ways to use them online and in print
Dalya is the award-winning author of the 2011 book, "Writing to Make a Difference: 25 Powerful Techniques to Boost Your Community Impact." She is also a co-author of the fundraising chapter in Do Good Well: Your Guide to Leadership, Action, and Social Innovation. A former journalist, Dalya now serves as the project manager, editor, and coach for many other independently published books and ebooks. This book is available for purchase through Eventbrite only.

About the presenter: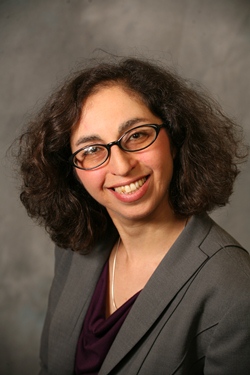 Dalya Massachi, a writer since learning to hold a pencil, is founder of Writing for Community Success. She inspires and equips social sector professionals to use their writing to make a difference in their communities.
Since 1997, Dalya has raised millions of grant dollars for nonprofits of all sizes on a wide range of social and environmental issues. She has also helped several thousand audience members across the U.S. improve their fundraising and outreach work. Her friendly, practical presentations share top techniques and insights drawn from her 20+ years of experience in the field. One of her favorite comments from a workshop participant is: "I am no longer clueless. Now I am dangerous!"
That collaborative and supportive style carries over into her coaching work, including her new Grantwriter's FastTrack Coaching Program.
From 2000-2004, Dalya served as Founding Director of the largest network of international development organizations on the West Coast: BAIDO (Bay Area International Development Organizations). She has worked and studied in Central America, Africa, Israel, the U.K., and several regions of the U.S. In addition, she has extensive experience in the global women's movement.
Check out Dalya's free newsletter and monthly Writing Wednesdays conference call series at: WritingToMakeADifference.com.